LAKO Ohlins steering damper services

Race Spec Ohlins Steering Damper
Do you have an OEM Ohlins damper that came with your Sportbike or Superbike that just doesn't cut it? The good news is that we can re-build it by adding race spec internals and you'll have a damper that works like the race versions at a fraction of the cost.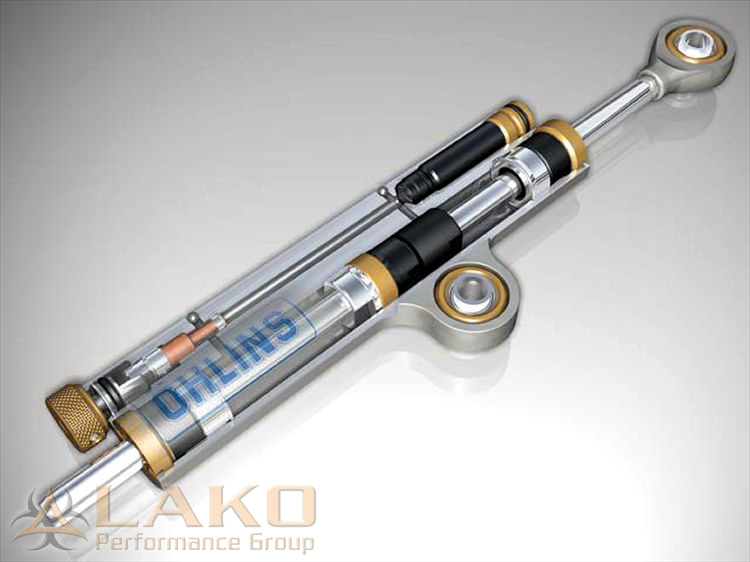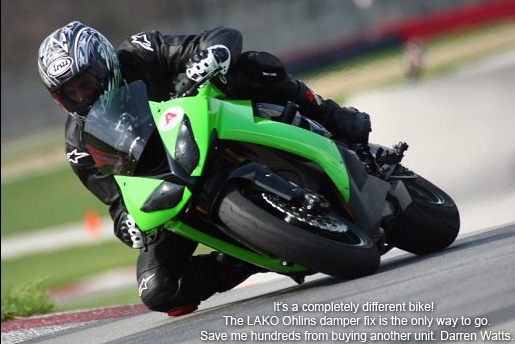 We are an Ohlins authorized dealer and only use genuine Ohlins parts. We are one of the very few shops in the country that use a fluid filled vacuum chamber when doing final assembly of the dampers. This insures an atmosphere-free internal environment and a level of build quality only matched by the Ohlins factory.
Race-Spec upgrade to OEM Ohlins steering damper
$125.00 (includes genuine Ohlins parts and fluids) + $8.00 shipping and handling back to you.
Call or email for a quote on shipping costs outside the continental US
Need a rebuild on an Ohlins damper that's already race spec? It's only $80 plus shipping (includes Ohlins fluid, parts extra if needed or damaged)
---
Make checks or money orders out to: LAKO Performance Group Inc.
PayPal and credit cards through paypal are welcome.
Send paypal funds to webmaster@lako.com Click on the logo to go directly to the paypal site.

Ship items to:
LAKO Performance Group
3721 Green Lake Road
W. Bloomfield, MI 48324

Include all phone numbers and email address so we can get a hold of you with any questions.
Get a hold of us with any questions at info@lako.com (248-360-2567)